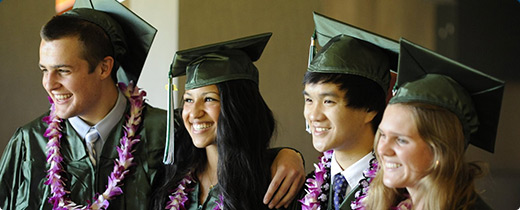 The main factor is the difficulty in adapting to the American education system, compounded by the the lack of support. Cambridge Network programs are tailor-made to help international students adjust to the system, improve their learning skills, develop their individuality and critical thinking, which is key to academic excellence in America.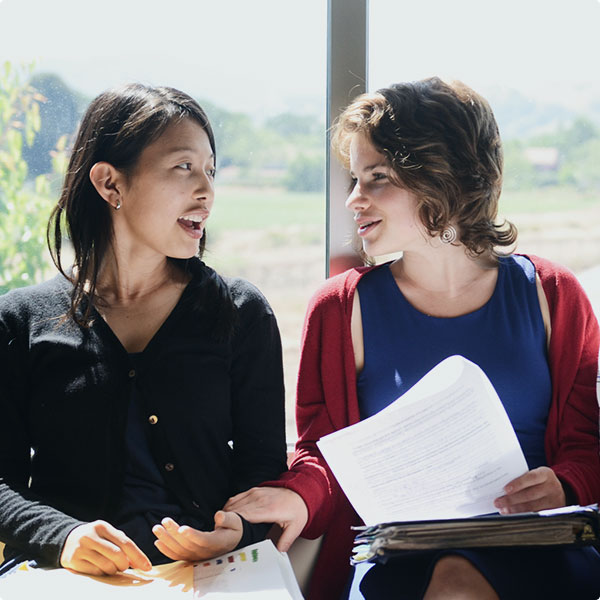 COURSE DESCRIPTION
Online College Preparation,
Language and Culture (CPLC) program
The CPLC program caters to the specific needs of international high school
students, prepping them for college admission through enhancing their academic outcomes and social communication skills.
CPLC courses focus on enhancement of spoken English, writing proficiency, reading comprehension, and listening skills. The CPLC program is also available for any international student outside of Cambridge Network's program.
Focus on academic English proficiency, which is essential for thriving in an academic career
Enhance student's communication skills
Give emphasis to speaking and listening skills
Provide access to learning resources
Prepare international students for college admissions
COURSE DESCRIPTION
One-On-One Tutoring
Designed by our veteran educators, this program provides additional help to international students that is tailor-made to strengthen their specific learning goals.
Enhancing English reading comprehension, writing proficiency and communication skills
Helping with home assignments, learning skills and time management
Prepping for SAT, ACT and TOEFL exams
Prepping for English Literature, Biology, History, Religious Studies and AP classes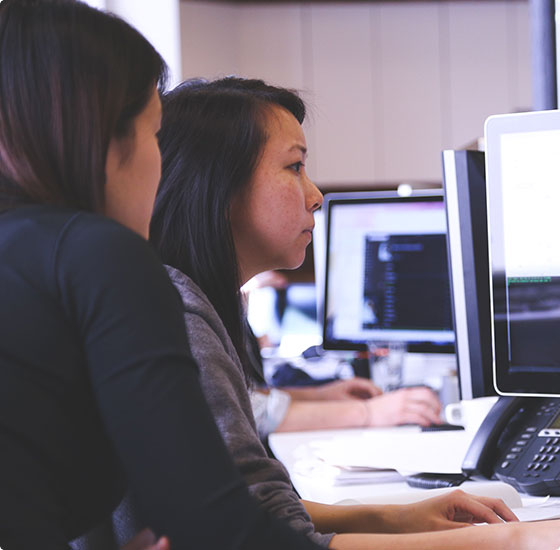 GPA Management Service
1:1
Each student is paired with an experienced Chinese counselor who graduated from a top university in the U.S. with a master's degree or higher.
Barrier-free communication
Our US-based bilingual team can maintain same-time-zone communication with students while providing parents with timely feedback.
Abundant resources
We at Cambridge Network can make effective use of good relationships with schools and host families to keep comprehensively informed of students' academic performance and help them quickly increase GPA.
Mentorship Service
1:2

Each student is paired with an American counselor and a Chinese counselor.

American counselors

American counselors are certified guidance counselors who have vast experience in the field of international education.

Chinese counselors

Chinese counselors graduated from top universities in the U.S. with Master's Degrees or higher, who have rich experiences in cross-cultural education.

US-based team

Our team can maintain same-time-zone communication with students, and offer access to first-hand information and experience in college admission in the United States. Meanwhile, we can ensure barrier-free communication between schools and host families taking advantage of our relationships with them.
Comprehensive Academic Support System
Three-To-One Academic Support
International students utilizing our program are each paired
with three professional counselors for comprehensive support.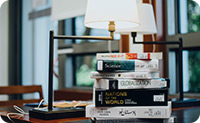 Academic Services (AS)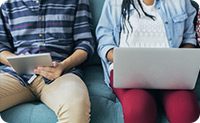 Family Education Advisor (FEA)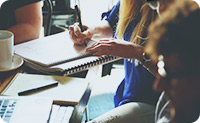 Student Development Manager (SDM)



Selina Qian Emily Au Katherine O'Donoghue (Katy)
Ripo has been with Cambridge Network for 6 years and she currently serves as Family Education Advisor for West Region. Ripo started as Houxu and then team lead of Beijing houxu team. She provided customer service for hundreds of student parents in the past five years and has extensive experience in communication, mediation, problem solving and support the parents for their student's study and accommodation. She has been to the US several times to visit US high schools and attend company exchange learning program in Boston. She has better understanding of US and China high school education systems and is eager to help parent to support their students a happy and successful high school journey. Ripo enjoy travel, running and watch movies in her spare time.
Emily Au has been with Cambridge Network for over 4 years. Having held a number of positions within the company, Emily has a thorough knowledge of everything from international marketing and recruitment to conflict resolution and mediation skills with students. She loves building relationships with her students, who call her their "big sister."
Katy grew up in Chicago and has worked as a teacher at top-rated high schools in the area. She knows well all the city has to offer and delights in introducing the city to our international students.



Katrina Fu Katie Lookhart Pamela Sanford
Studied in the United States for two years of high school and all of college. Passionate about supporting international students in their adjustment to American schools and culture. Has worked for Cambridge Network for 4 years.
She has experience working with students from multiple levels of capability. Her classroom students have a success rate 10% higher than school average.
Ms. Sanford has an exceptional appreciation for the experience of being an exchange student. She has amassed more than 30 years of experience working with international scholars. Ms. Sanford is highly knowledgeable, with extensive experience in language and linguistics, having studied eight languages, and truly enjoys working with students from many countries and cultural backgrounds.


Hongrei
"
I almost quit school after several setbacks. Cambridge Network helped me regain my confidence. Without their help, I couldn't have become a graduate student in America.
"
A reversal of fortune – from (almost) a school dropout to a Columbia graduate student.
Hongrei is one of our earliest recruits. He became a proud postgraduate student at Columbia University in September 2017. His study path was far from being a smooth one. In fact, he almost quit school after experiencing several setbacks. How did he change his fortune? What made him into an Ivy Leaguer?
Read More>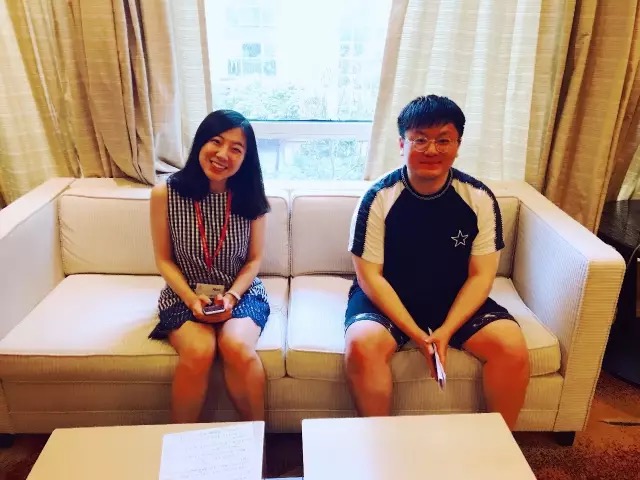 Icy Shen
"
Cambridge Network didn't just match me with a high school that fit my requirements, it also eased my initial cultural shock and adjustment.
"
Don't be afraid to realize your full potential – Cambridge Network alumni share their stories.
Hailing from Shenzhen, after two years as an exchange student in Boston, Icy Shen is currently a 12th-grade student at Foxborough High in Massachusetts through our Public High School Program. The program offers international students a ten-month or one-semester program of study in a top-tier high school as a cultural adjustment experience or a diploma-awarding process that helps to smooth the transition in their educational career.
Read More>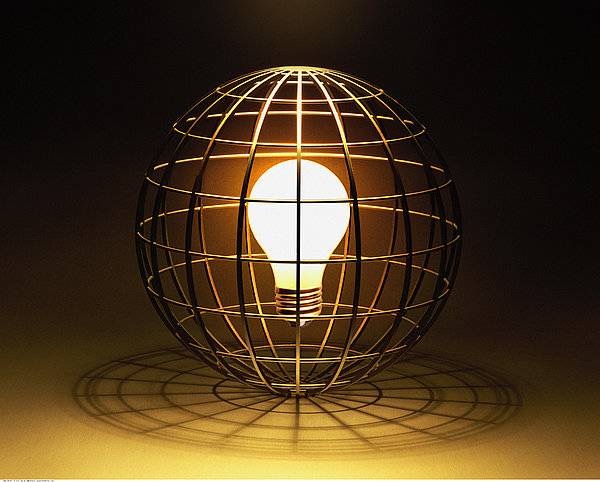 Frank Huang
"
My high school life has given me a lot of fond memories. I am a firm believer in the "work hard, play hard" motto. It is a driving force, and also a way to let off steam.
"
A strong high school education in America is just one of the many paths leading to higher education in the country. However, it is a path filled with enriching experiences, possibilities and advantages.
Huang Yijie, Frank, one of our 2015 recruits, went to America to continue his high school education after completing his first year of high school in China. He is currently a student at Our Lady of Good Counsel High School in Maryland. As one of the first international students admitted to the school, Frank naturally attracted the curiosity of other students; they also welcomed him with open arms. A keen participant in extra-curricular activities, he broke the "bookworm" stereotype of Chinese students. And he didn't stop there. In 2017, he became the first Chinese student to run in (and win) the school's student government election!
Read More>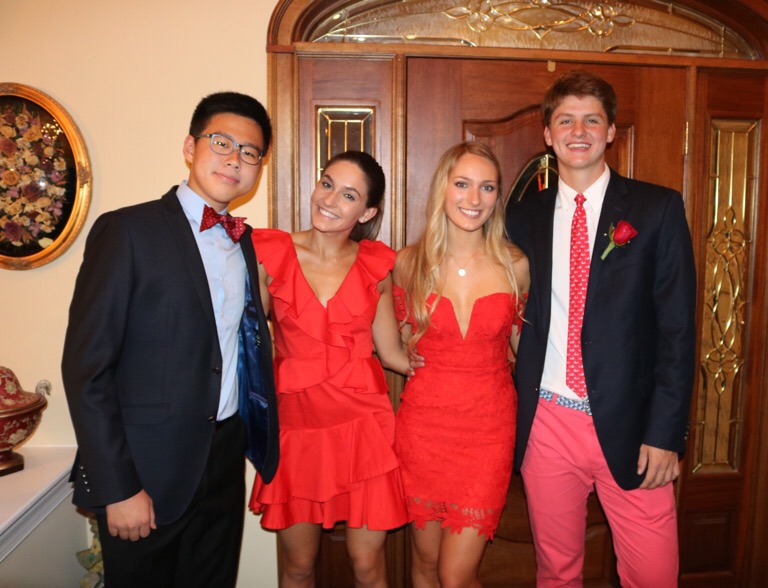 Know an international student who would be interested in our services? Refer them to us and receive a cash referral bonus!