Each year Cambridge Network and our school partners participate in marketing and recruitment trips to visit prospective international students in their native country. This trip provides schools an excellent opportunity to increase their brand recognition, promote their international programs, interview and evaluate students in-person, connect with our staff, and experience cultural and educational exchange.
Attendees include heads of school, international program coordinators, and guidance and admissions staff. They are joined by our Cambridge Program Managers who have extensive knowledge and expertise of the distinct qualities of each of our partner schools. Cambridge Network specifically coordinates these trips for schools to accomplish their international admissions and enrollment goals for the upcoming academic year.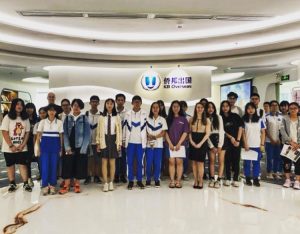 Last month, Cambridge was thrilled to have officials from 13 of our partner schools from all over the United States along with our staff went on a multi-city tour of China including Beijing, Shanghai, and Shenzhen. School partners visited the offices of our recruitment agency partners including New Oriental Education, Shinyway Education, and JLL Overseas Education as well as our China-based Cambridge offices. School officials met with our consultants to discuss current market developments as well as presented on their international programs directly to students and parents.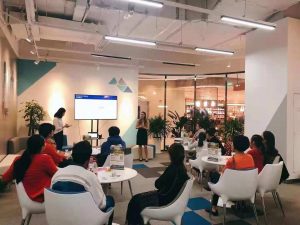 Our partners then joined prospective international students at their schools for recruitment events, school fairs, in-person interviews, and more. School partners sit down with Chinese educators and engage in open conversations on philosophical perspectives and approaches in education. The group also got the opportunity to explore local communities and immerse themselves in the rich history and culture of China. The trip would not be complete without seeing some of the most culturally significant landmarks in the history of the world including the Great Wall of China, the Forbidden City, and the Temple of Heaven.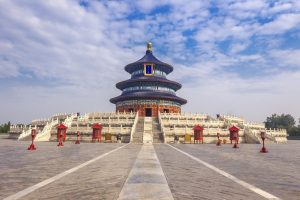 Schools Attended:
Morris Catholic HS (NJ), Notre Dame HS (NJ), St. Mary's School (OR), Charles Wright Academy (WA), Gonzaga Preparatory School (WA), St. Bernard's Academy (CA), Maharishi School (IA), The Barstow School (MO), Joliet Catholic Academy (IL), John Carrol School (MD), Dallas Christian School (TX), Joy Christian School (AZ), NSU University School (FL)
If your school is interested in participating in our next international recruitment trip, please contact your Program Manager or [email protected].