Last month, several members of our team, including our President, Christine Lin, and Vice President, Barbara Liang, attended this year's National Association of Independent Schools Conference in Long Beach, California. The conference brought together over 5,000 independent school educators to explore this year's theme Reimagining Independent Schools: Tearing Down Walls, Building Capacity, and Designing Our Future. The theme called on educators to think more creatively and collaboratively to prepare schools for the next generation of learners as the education landscape changes ever so quickly.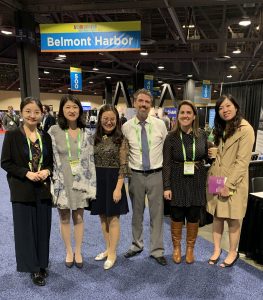 The three-day conference served as a platform for Cambridge Network to meet with current education professional leaders and establish outreach to potential new partners. During the booth session, our representatives showcased Cambridge's various services including how we support enrollment, homestay, and academic enrichment needs. In personal meetings with our President and Vice President, officials in attendance from Cambridge Network member schools met with our top executives to discuss their international student programs.
The National Association of Independent Schools put together this highlight video for this year's conference.