Last week, Cambridge Network held its annual School Summit which brings together our school members from around the country and our global staff to our headquarters in Waltham, MA to discuss international education trends and international student support. Thank you to the participation of more than 60 school officials from member schools all around the United States in making our event a huge success!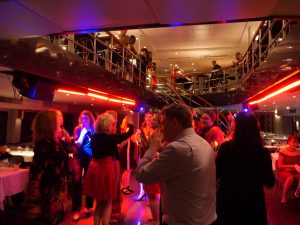 The festivities were kicked off with dinner aboard the Spirit of Boston cruise ship exploring the Boston Harbor. Attendees were invited to enjoy the Boston skyline in the beautiful sunset along with delicious food, exciting music, dancing, and an excellent atmosphere for schools to better get to know Cambridge. Officials had a chance to meet and get to know their Cambridge support team, including international sales and support staff as well as domestic personnel from all over the United States.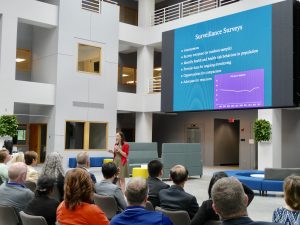 The second day started with a special keynote presentation on School-based Approaches to Ensuring Student Competencies & Well-Being by Dr. Jennifer Greif Green, Associate Professor from Boston University's College of Education and Human Development. Dr. Green's research illuminated evidence-based approaches in improving student performance and multi-tiered systems of support for student mental health. Breakout workshop sessions followed the keynote presentation. This year's discussion topics included (for more details):
From Concept to Application, Corporate America Reimagining School Marketing Strategies
Understanding Social Right Movements at an International Scale
A Practical Guide to Creating an Outstanding Parent Experience
The Why and How of Student Integration: Cultivating an Inclusive Community
College Admissions Panel, The Complexity of Agency vs. School Support
Key Note Break Out Session with Dr. Green – Optimizing your Toolbelt: Student Social-Emotional Well-Being
President's Round Table
Optimizing Enrollment Channels through First Impressions
Cultural Competency: How to Start Courageous Conversations and Drive Change
Transforming your Learning Space to Capitalize Student Integration
The Perfect Partnership: A Joint Leadership Framework for Admissions Offices and Heads of Schools
The event was lively, and everyone in attendance got a chance to discuss a wide range of topics with discussions led by our senior staff members and special guest speakers.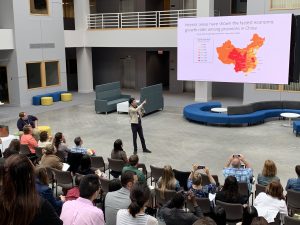 The last day of the event included a presentation by our second keynote speaker, Perry Gao, Associate Director of the XMedia Research Lab at the Harvard Graduate School of Education. His presentation explored the driving market forces influencing decision-making in the Chinese international education industry as well as his research on US-China education. Additionally, attendees got to see official report data alongside a detailed explanation and market expertise on the most updated changes and needs in Asian educational markets.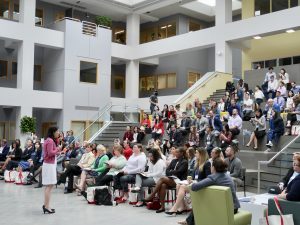 Cambridge Network President, Christine Lin, and Senior Vice President, Barbara Liang, lead our closing remarks about marketing trends in secondary student recruitment and how the Cambridge team is striving to mold the market to a healthy, stable state. The discussion focused on Cambridge Network's price transparency of its fees and services, our expansion in the South American and European Market, and a meaningful conversation about our student support programs including our Happy Student Initiative.
Cambridge Network's 2019 School Summit concentrated on the value and significance of international education. Moreover, it provided meaningful and in-depth discussions for better student service. We thank all member schools for their commitment to Cambridge's mission and continued dedication to our students.
Cambridge Network is an international education consulting company that provides admissions, academic, and homestay solutions to high schools throughout the United States and Canada. We work to raise the international profile of high schools, enhance diversity, and provide valuable support and supervision for all Cambridge students.
For schools who are interested in growing their international student program, please submit a school inquiry form.