As the leading US homestay provider for more than 2,000 international students and over 200 schools, Cambridge Network understands the importance of creating a positive home environment for successful homestays for hosts and students alike. That's why each year, we hold orientations for host families and students to better prepare them for their international education experience.
Students will attend both an In-Country Orientation, either during the summer or winter in their native countries before they go abroad, and a New Student Orientation, once they arrive in the United States. The major priority of these events is to set appropriate expectations about studying and living abroad in the United States. These expectations often play an essential role in student retention and ensuring long-term success after their arrival.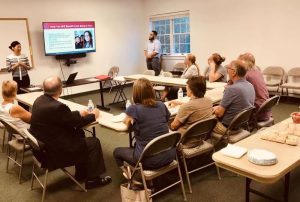 Cambridge Network also recently held its mandatory pre-arrival orientations for hosts. The purpose of this orientation is to maximize success from day one. These localized events engage audiences in hands-on activities, present case studies, and provide best practices to prepare them for the year ahead.
The highlight of the host family orientation is, of course, our annual gift! This year's give theme revolves around our mission to "love, guide, and nurture" our students. We hoped all of our hosts enjoyed this fun and healthy DIY Mini Herb Garden, which provides the opportunity to grow an herb garden from scratch with your student. We hope these herbs grow and flourish alongside the relationship between you and your newest family member.

This year's gifts also included:
3 Biodegradable Fiber Pots, 1 Packet of Parsley Seeds, 1 Packet of Chive Seeds, 1 Packet of Basil Seeds, and 3 Expandable Soil Wafers.
Branded Cambridge Network tote bag
A Set of Reusable Bamboo Utensils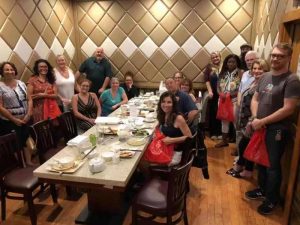 This gift is a small token of our appreciation to our great hosts who work tirelessly to provide a welcoming home and atmosphere for our international students. Most importantly, it brings them into a larger community. It is from this vantage point that they can see the national impact of Cambridge Network's motto: expanding human perspective and world harmony through education.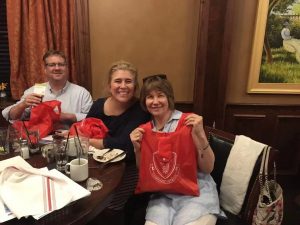 We hope that the gifts will not only be a benefit to the host family, but also to the students. We're anxious to see how our host families and students utilize the items and make new memories!
Visit our blog section to learn about industry trends, international student program best practices, ways to engage students, and more.