As much as our personal lives, professional lives, and all of society have recently been upended by the coronavirus pandemic, there still exists the need for our children to receive a quality education. Cambridge Network Schools are not only meeting these challenges but doing so in an exemplary way. Below we highlight a few examples of best practices for distance learning, as seen around our Network.
Centralize distance learning information in one place on your website, accessible to internal and external stakeholders.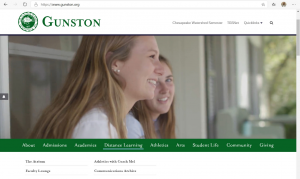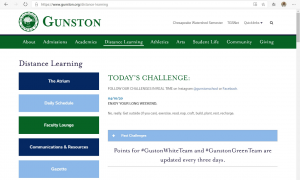 One good example of this is from The Gunston School (MD), who has centralized their distance learning information for students, parents, teachers, and visitors, on one conspicuous tab on their website's main menu. The page then features sub-headings such as teacher home office contacts, students' daily schedules, IT help, remote physical fitness guidelines, and even has full social media integration for various initiatives. The website is intuitively organized and allows students and teachers to easily navigate the full spectrum of Gunston's distance learning offerings.
Find creative ways for students to receive dynamic and interactive lab-based lessons.
This Chemistry lab demonstration from the Edmund Burke School (DC) was recorded for students and published on YouTube. Prior to posting, the instructor contacted his class with the related assignment, notes, and instructions for how to access the recording. In an attempt to maintain an engaged his students, the instructor requested that they follow up with him directly with any questions.
Help students maintain healthy, non-sedentary lifestyles.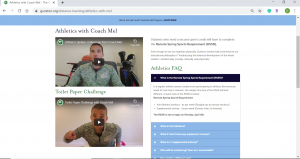 Again, The Gunston School (MD) is highlighted for its innovative implementation of a Remote Spring Sports Requirement (RSSR), as well as a partnership with Volt Athletics, an app-based program offering personalized workouts for each student.
Feature and promote students' distance-learning successes.
NSU University School (FL) has highlighted impressive student achievements during the course of their distance-learning initiative, through a student publication.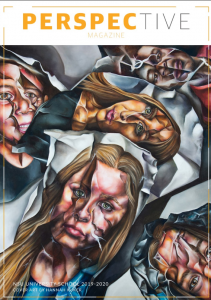 The digital magazine features student debate performances at the National Speech and Debate Association (NSDA), a virtual orchestra performance over Zoom where musicians each submitted their parts, individually, and a student arranged and produced the final product, as well as other noteworthy accomplishments, all accessible via QR code.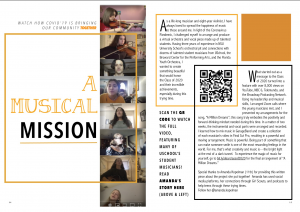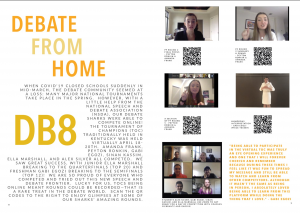 These are just a few examples of how Cambridge Network schools have distinguished themselves in the distance learning response. Although we all hope that this will soon end and that our students will once again be able to physically return to campuses, the exact timeline is unknown; so, we encourage schools to continue innovating and finding creative ways to offer high-quality education at a distance.
For Cambridge Partners, questions or general inquiries can be sent to the member school's Program Manager (PM) or Student Support Associate (SSA).
For schools looking for more information on Cambridge Network and our services, please submit an inquiry form.