It's been over six months since schools around the U.S. closed and went into distance learning, and still, many programs have yet to fully re-open. Many schools have only allowed a small number of students to physically return to campus, and others have yet to even allow tours to resume. In such a climate, how can schools best go about the business of marketing their programs to prospective families overseas?
Now, more than ever, schools must think outside the box to engage with potential applicants. Despite the international travel restrictions, students, parents, and agents are all still looking to explore programs that have successfully re-opened, mitigating the risk of infection amidst the pandemic. Below we highlight ways in which schools can respond to the demand of international and domestic families interested in their programs.
Leveraging technology by finding innovative ways to offer a look into your campus and its COVID-era operations is the solution. Your school's website can be your strongest asset or detractor.
When logging on to the virtual face of your program, can interested parties easily find relevant information? It's unlikely that students, parents, and agents will carefully read through the many pages of your reopening plan, or the numerous editions of your newsletter to get a good idea as to how you've handled COVID-19. This article showcases two strong examples of concise audiovisual messaging on Cambridge Network partner school websites.
For example, our partner St. Mary's Ryken High School in Leonardtown, MD offers both virtual and 3-D tours of their campus.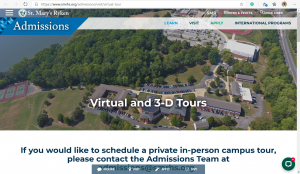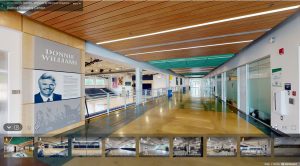 The experience of the 3-D tour is an immersive experience that allows you to offer prospective families a faithful experience of your campus without their having to be physically present. A solution of this kind may not be in the budget for all schools, but more affordable virtual tours, when done properly, can also offer an enriching and informative experience to prospective applicants. One of the biggest challenges for interested families is getting a good idea of what the campus is like, from a distance; the 3-D tour addresses that very issue and more.
Another partner school, The Steward School in Richmond, VA, came up with a creative solution addressing a primary concern of prospective international applicants: Will the child be safe? Also, what is the current experience like studying at the school during the pandemic? In response, Steward developed a short but uplifting video trailer illustrating precisely what life is like for students in the COVID era.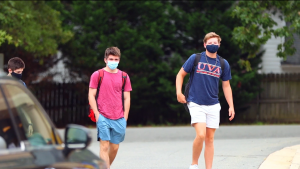 The trailer features the school's staff and students donning masks while studying, socializing, and even playing sports. Throughout, the school shows off the safety measures that they've implemented to create a safe environment for everyone who's returned to campus. The video clip also highlights the school's hybrid learning strategy: some students attend class in-person, while others attend virtually so that social distancing and containment measures are more readily implemented. In under 3 minutes, The Steward School demonstrates to prospective applicants and their representatives the highlights of their re-opening plan and infection mitigation strategy, giving viewers more confidence to safely consider them as a viable option to apply to, even in these turbulent times.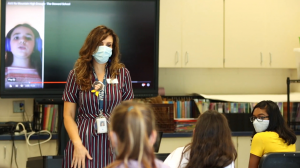 Although newsletters and elaborate descriptions of re-opening plans have their place, for many international applicants, given the language barrier, audiovisual marketing is that much more effective. Please consider leveraging these strong tools in your international marketing and messaging strategies moving forward.
Cambridge Network is an international education consulting company that provides admissions, academic, and homestay solutions to high schools throughout the United States and Canada. We work to raise the international profile of high schools, enhance diversity, and provide valuable support and supervision for all Cambridge students.
For schools looking for more information on Cambridge Network and our services, please submit an inquiry form.