Our Cambridge C.A.R.E., student development program, strives to always bring our Cambridge students engaging learning experiences through live events. This year, our Cambridge Student council created a student-lead live event and invited guest speaker, Frank Huang, a recent NYU graduate and fellow Cambridge alumni student. At this event Frank shared with the students his international education high school experience, his host family relationship, and his college application experience.
Let us continue with the highlights of these three crucial life connections!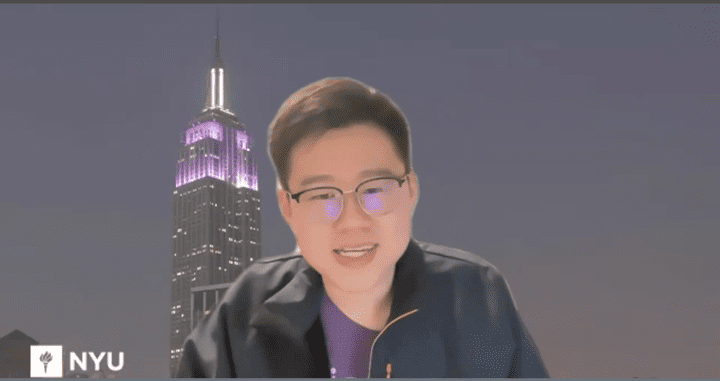 Frank's Experiences:
International High School Education
Frank graduated from Our Lady of Good Counsel High School in Maryland, where he states that this school only gave him doors of opportunity. When deciding on which high school to attend, Frank's family were skeptical of choosing Good Council because there were not any other international students attending at the time. Frank did not see that at a loss, but a gain. He made it his mission to be the first of many accomplishments of being the only international student.
This led to the opportunities the school opened for Frank, and he acted on them. He was a firm believer in participating in extracurricular activities. This not only helped his social skills but allowed him to practice his English speaking as well. A highlighted extracurricular was his involvement in the Chinese Culture Club. This group not only improved his leadership skills but expanded the knowledge of diversity in his school. Another experience that helped grow Frank was a service trip to Haiti that his school offered to the students. Frank was able to give back and learn in a way that sometimes a classroom cannot always teach. This hands-on experience helped shape the type of student he would be when he left Good Council.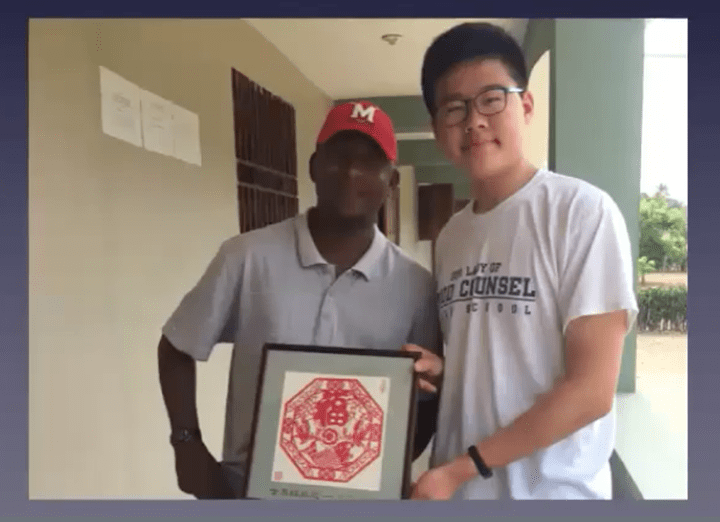 Host Family Relationship
"I treasure my relationship with my host family," Franks says. From the very start of Frank's homestay journey, he was grateful for his host family. His host mother just happened to be a teacher at the school, so she was able to help guide him through the familiarity of the school culture. The family also invited Frank into their family and their culture, all while learning his as well. This brought them close and kept them closer, even after high school graduation. During the Covid-19 pandemic, Frank was unable to return home due to flights. In response, his host family opened their home to them again just because he was family. To this day they remain family and attended Frank's NYU graduation as his family honorary guest.
College Application Experience
Our students were very eager to ask Frank about his college application experience because for many of them, they currently were in the same process or just in a short period of time would be in that same season of life. Frank was able to answer many of their questions and provide helpful information, but the biggest takeaway was his message to the students; Be Yourself. He stated that being yourself is the best person you can be. You can never be a copy of him or any of their friends, so just be yourself.
This is clear from all of Frank's experiences within his educational journey that he stuck to this motto for himself as well, and it has taken him through success after success.