For international students, the difficulty of studying abroad lies in adjusting to a new language and learning environment and integrating socially into a completely different cultural surrounding. As a result, the study abroad journey tests a student's emotional intelligence and adaptability to new experiences.
Today's interviewee Zichao Ye is a recent alum of the Marshall School and a sports-loving happy-go-lucky student who enjoys swimming, skiing, basketball, football, and golf. Zichao is here to share his international student experience, hoping that his insight can better assist other students looking to integrate themselves into their new communities.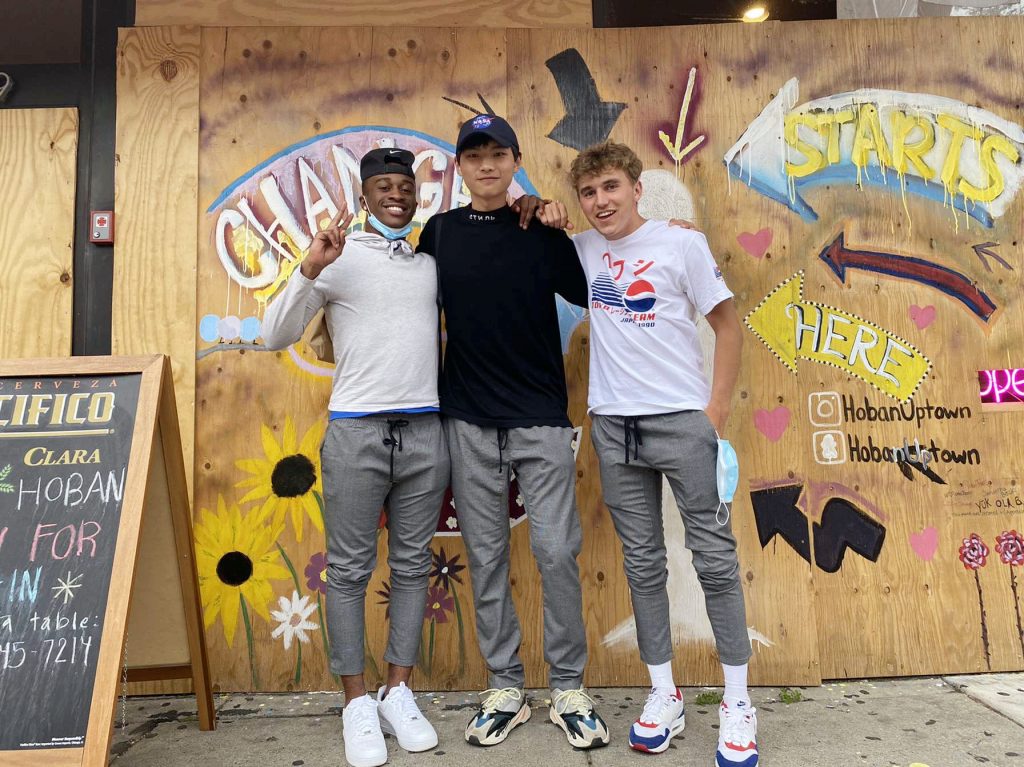 Before arriving in the United States, Zichao spent a year studying in Singapore, which is not unusual for international students. In his first year at Marshall, Zichao elected to stay in the school dormitory. Zichao and his family were concerned that he would have trouble acclimating initially and that a dormitory experience would facilitate getting more familiar with his new environment:
"During my homesickness, the school teachers and dormitory classmates gave me a lot of help. They would come to the dormitory to see me and help me solve life and study problems. It makes me feel very warm."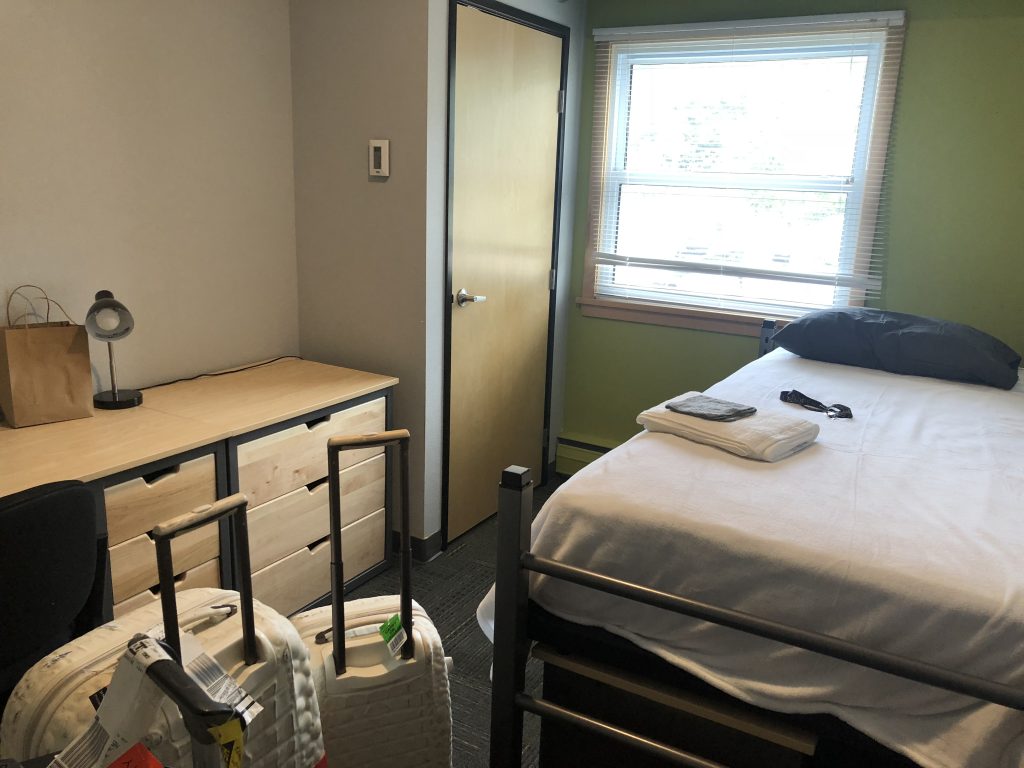 The dormitory experience offers many advantages for students with its convenience and proximity to campus and other students. It also allows students to be closer to school events and activities. For example, the Marshall school will organize activities for international students to celebrate Christmas and Halloween with local American students during the holidays.
But for Zichao, getting to know and becoming an active member of his new community was especially important to him as an international student.
"Although living in a dormitory is good, it also has certain disadvantages. It is difficult to truly integrate into the local community because I did not have the opportunity to explore as much."
At the advice of some of his classmates, Zichao decided to move in with a local host family who lived close by to his classmates.
"After moving into my house, I often go out with my American friends. We joined the basketball and football teams together, and they invited me to their house every Thanksgiving and Christmas. Since then, I have interacted with many locals, and slowly I have found that I have begun to truly integrate into the local social environment."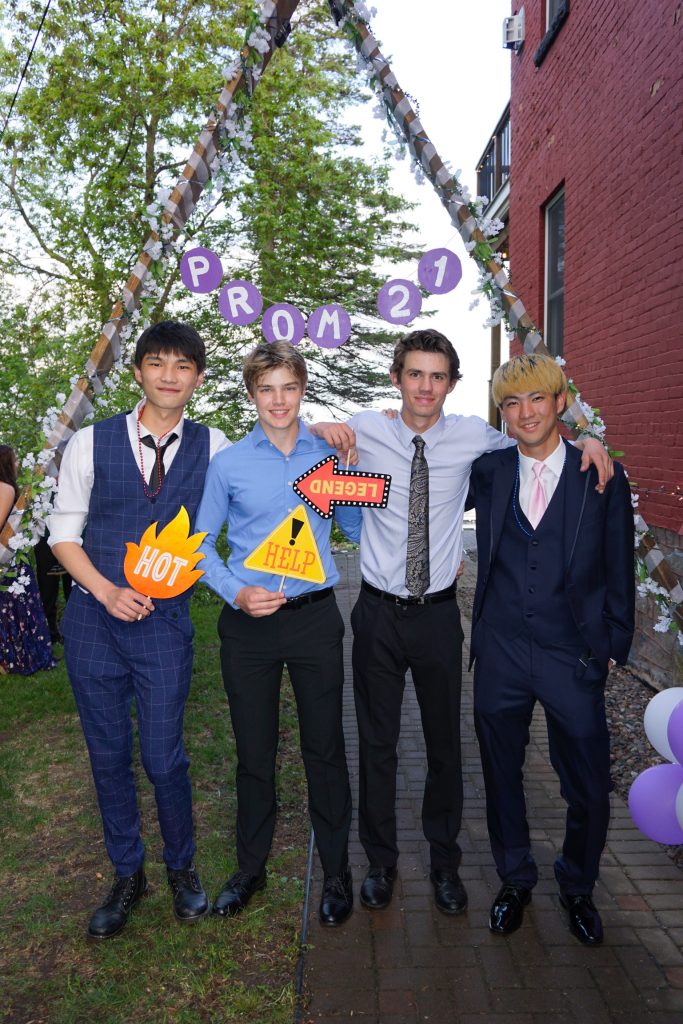 Despite the pandemic, Zichao's study abroad experience has been filled with activities. After taking the online classes at school, he also often communicates with his friends and neighbors. In addition, he and his friends still golf and swim together while maintaining COVID-19 precautions. Through his hobbies and extracurricular activities, Zichao could break away from his initial concerns and create meaningful memories and relationships at school. His biggest piece of advice for other international students would be:
"My advice is not to be shy. I have seen many international students have trouble making friends after studying here. It is not difficult to make friends here. As long as you bravely communicate with others, it is actually very simple to make friends."
At the end of the interview, Zichao expressed his gratitude to the school teachers and classmates, indicating that if he had to do it again, he would still choose to attend Marshall School:
"Our school is a private school with a small number of people. The teachers take care of every student inside and outside of the classroom. The school is located in a good location, which is very quiet and suitable for calming down to study. The quality of the local people is very high, I always felt at home there. The area has a ski resort where you can ski in winter, and there are all kinds of sports to participate in. I highly recommend any students looking to study abroad to consider applying to Marshall."
Marshall School is a top-rated, private boarding school located in Duluth, MN. It has 445 students in grades 4-12 with a student-teacher ratio of 11 to 1. The school has a unique vision in teaching according to its aptitude, pays close attention to academics, global citizenship, and skills development. Usually, students will have the opportunity to study abroad for a whole year, semester, or a quarter in grade 11. The school has had a 100% college matriculation rate all year round, and excellent graduates continue to top universities such as Yale, Colombia, UPenn, and Cornell.
—
Click here to see last month's Student Spotlight!
Please click the "Contact Us" button or follow this link for students interested in Cambridge Network.
For schools interested in Cambridge Network and our services, please submit an inquiry form.