As we are all facing uncertain times, it is reasonable to be anxious and feel unsettled. Given this new and uncharted territory we are experiencing, it is essential to build routines and familiarity in our lives to stay emotionally healthy. The safety and wellbeing of our community have been the top priority of Cambridge Network. To this end, we have established various platforms and channels for our staff and students to engage virtually while continuing their education and building lifelong relationships.
As a service provider for international students studying in the United States, Cambridge Network is committed to providing high-quality academic, residential, and other services for our students. We will continue to work with our community to coordinate and deliver student-centered services as they ease into transitioning to their new learning environments and provide support during this challenging period.

Last week, Cambridge UP hosted its annual seminar week! We were thrilled to have several special guest speakers from Harvard University who will speak to our class of Cambridge UP students. On March 24, Perry Gao, the Chair of the Education Bridge Institute and Co-founder of the XMedia Lab at the Harvard Graduate School of Education, presents his research to our Cambridge UP students. Perry's work focuses on connecting scholars, educators, communities, and industries to promote interdisciplinary research and create innovative educational solutions, particularly for international students.
Our lineup of guest speakers also included three Harvard University undergraduate students, Jenna Lang, Gabriela (Gabby) Rivero, and Ahab Chopra, who will be covering the covering college search and application as well as how to make the most of your college experience.
Through our Cambridge UP program, we are also delivering virtual lessons and workshops related to helping students transition to learning and living at home during the coronavirus crisis. Topics include:
Keeping mentally fit during isolation
Keeping physically fit during isolation
Managing stress in uncertain times-
Staying connected in a time of social distancing
Tips and tricks for remote learning
How to structure your weekdays and weekends for overall mental and emotional resilience
A special shout-out to all of Student Development Managers (SDM) for quickly transitioning all of our in-person operations to online, including virtual check-ins for students and their hosts, as well as providing care packages to our students during this difficult time. Our SDMs have also organized a variety of online events for our students, including virtual cooking classes, karaoke night, game night, and scavenger hunts.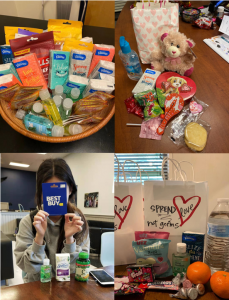 We would also like to highlight one story from our community in particular. Mike Ma is a junior at Christian Brothers High School in Sacramento, CA, who recently joined our residential program. In late February, Cambridge Network was able to place Mike with the Woods Family, one of our approved hosts in the area. With rising concerns over the coronavirus (COVID-19), the Woods family decided to write a letter to Mike's family in China to reassure them of Mike's transition into the Woods family home. This beautiful gesture by the Woods family prompted Mike's parents, Ting Wang and Haison Ma, to reply back with a letter of their own and eased their worries. To read more about Mike's story, click here.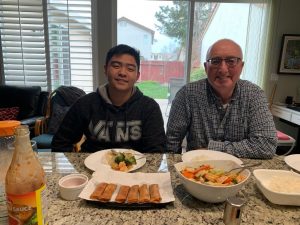 We have received an outpour of wonderful responses from our community since the news of the coronavirus broke. It is incredible to see all our international students, schools, and hosts coming together to bring comfort to those directly affected as well as their friends and families back home. We would like to share some of the stories from our international students who have mobilized their communities to help those impacted by this crisis. To see more, follow the link!
Visit our blog section to learn about industry trends, international program best practices, ways to engage students, and more.
For schools looking for more information on Cambridge Network and our services, please submit an inquiry form.