This month's Student Spotlight features Jason Li, who attends John F. Kennedy Catholic Preparatory School, located in Somers, NY. Jason is an accomplished violinist and is a prominent member of student government, and he joins us to reflect on his time as an international student. In addition, Jason explains how he has grown in overcoming the difficulties related to the COVID-19 pandemic and how he is looking forward to returning to his school.
Li Chengzong, better known as Jason at Kennedy Catholic Prep, is an international student from Beijing, China, attending high school in New York. His favorite hobbies include playing basketball, baseball, violin, and guitar. In school, Jason's favorite subjects are physics and math, which happen to be his best subjects. As for food, Jason believes that is one of the best parts of his study abroad experience, "the United States offers foods from all over the world…and I have the chance to try all of them, I believe I have sampled most of them."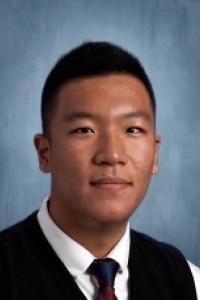 International students with well-rounded goals and ambitions typically have better experiences and can adapt to new situations. So we asked Jason why he wanted to study abroad in the U.S.:
"Before graduating from junior high school, I decided to study in the United States because I want to learn about Western culture. Also, one of the most significant challenges I faced was becoming independent. In my own country, so many people were there to help me, such as parents and friends, but in America, I had to solve all the problems."
Newly arrived international students often find some initial challenges such as homesickness and culture shock. Therefore, it's essential that these students have the proper support through school and their programs, especially during this initial adjustment period.
"One of my first challenges was the language barrier. I had to work on my English, making sure I was understood and people could understand me. Also, being an only child, I knew I would miss my parents, but I get to talk with them all the time on the phone or in video. I thank my host family and my teachers for their patience and guidance in those first months."
We often encourage international students to participate in extracurricular activities, which often provides students an opportunity to develop an interest that was previously unexplored or inaccessible. Jason is an excellent example of a student who has taken advantage of these new opportunities, and he's not only involved in music and science competitions but also sports and student government.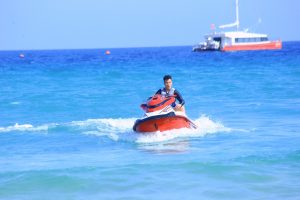 "In my first two years at Kennedy, I participated in many mathematics and physics competitions such as AMC and Euclid Mathematics Competition. In addition, my violin and I have competed and won gold medals and first place awards in international competitions. Following my junior year, I participated in the University of Pennsylvania summer school program, taking courses in finance taught by Martin Charles, Professor of Finance at Princeton University – which was a wonderful experience."
One of the things that Jason has been most proud of is his involvement in student government. He was elected as one of the few representatives for his entire class. He is equally as proud of the fact that he gained the time management skills to juggle his busy schedule and his school work.
"I have come a long way since my first days at Kennedy. As a senior, I am honored to have been elected one of the six Student Government representatives who will be working to improve the lives of all Kennedy students. My next great challenge will be to manage my time between schoolwork, Student Government, playing as a forward on Kennedy's basketball team, and being the chief violinist in the school band, which meets every morning. Finally, each night when I get home, I will make sure to spend time reading books for my own enjoyment."
One common obstacle that international students (and domestic students as well) encountered this past year is dealing with the impact of the COVID-19 pandemic. For Jason, the pandemic forced him to return to China and take virtual classes from abroad, but he is excited to return to campus again in the fall with the return to school this year.
"During this period, I had to attend Zoom classes every night due to the time difference. Although it was hard, it was a new experience, and I felt very good! I am looking forward to returning in September to see my many American friends and teachers that I have missed. Once I am vaccinated and quarantined, I will return to the United States."
We also asked Jason, what advice would you give other younger students interested in studying abroad?
"I have two pieces of advice to share with those considering studying in the United States. First, this country is full of opportunities, and you must be brave and communicate with the American students. After all, to have a deep understanding of the culture and customs of this country, international students must become friends, and we, in turn, can share our culture with our American peers. The second most crucial point you need to consider is to develop self-discipline! Like anywhere in the world, a good student must plan time for academics, sports, and fun. Even though international studying can be intimidating, I can attest that coming to America has given me experiences I will cherish for the rest of my life."
As for the future and what he hopes to accomplish in college, Jason is still undecided, but he knows that he will follow his passions:
"I plan to study mathematics in college because I have not decided whether to major in finance or aerospace engineering. I have been influenced by my father, who is engaged in the financial industry. However, since I was a kid, I have been fascinated with everything related to airplanes which points me towards aerospace engineering…so math is the path I will follow, at least for now."
—
Click here to see last month's Student Spotlight!
For students interested in Cambridge Network, please click the "Contact Us" button or follow this link.
For schools interested in Cambridge Network and our services, please submit an inquiry form