Darren (Yubo) Liu is currently a senior at Pope John Paul II High School (JPII) in Tennessee, USA. He is a member of Mu Alpha Theta – The National Mathematics Honor Society, the school's choir, and the Acappella ensemble. Darren also is the captain of the JPII Robotics and Autonomous Vehicle Challenge teams. As a student ambassador, he hosts other Cambridge Network international students. In 2017, Darren traveled from Anhui, China to Hendersonville, TN. Fast forward three years, we caught up with Darren in his final year at JPII as he reflected on his time as a Cambridge Network student and asked him to share his experience as an international student.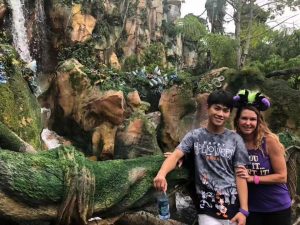 In our opening question, we asked Darren why he chose Pope John Paul II and the American South as his study abroad destination:
"Whether it is a student or a teacher, the people are very nice. No matter what difficulties you encounter, if you speak up, someone will come to help. So, in the three years since I enrolled, I have received a lot of help. In terms of adapting to the school initially, I adapted very quickly, which had a lot to due to the help of teachers and classmates."
Like many new international students, Darren was eager to communicate with his American classmates and make new friends. However, even for those who speak fluent English, the initial barriers of cultural and social differences often make this transitional period difficult for international students. Darren had a similar experience during his first year:
"I was at a school dance, and a classmate invited me over to chat. I was very excited at the beginning. But I soon realized that it was didn't know what to say and I was embarrassed. We didn't grow up watching the same shows on tv or reading the same books, so it was hard to find common topics. I realize that cultural differences were going to be a problem, so I tried to adapt."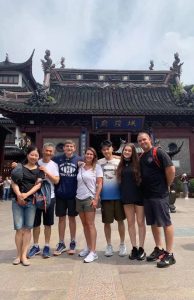 In Darren's view, cultural differences are the biggest issue for many international students, but those just starting their study abroad journey shouldn't worry too much. Adjusting and adapting to your new environment takes time, and finding shared interests with fellow students happens gradually. For Darren, it was sports. "Americans like sports and watching games, it's a social phenomenon, and it's a part of American culture, an important part", Darren said.
As a part of his study abroad, Darren also got the opportunity to try new things that he never got a chance to before. Before coming to John Paul II High School, Darren had almost no exposure to singing or vocal music, but he decided to try out for the school choir:
"I didn't think so much at the time. When I saw that I liked it, I had the courage to sign up. After passing the interview, I joined the choir. It's going on for three years now. Music is just as good as sports. Through music, I have made a bunch of friends."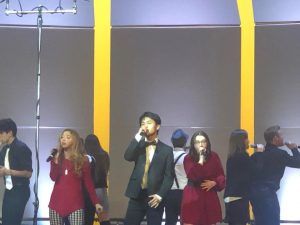 He is the tenor for the John Paul II High School Choir, who's Choral program is considered one of the very best in Tennessee and has performed at the prestigious Carnegie Hall.
JP11 also provides its students with lots of internship opportunities. Darren, who's had a longtime passion for engineering, received a student internship at a major engineering and manufacturing company at the beginning of the year. Unfortunately, because of the COVID-19, his training was cut short. Still, Darren viewed this as a valuable learning experience:
"The reason why I chose a manufacturing company is that engineering is my favorite. I am intoxicated by designing and manufacturing objects through my own ideas. Internship opportunities are not so easy to obtain, and interviews are required. I learned a lot during the interview. The interviewer asked about related school projects, relevant experience, and necessary abilities."
Darren has a sparkling curiosity and the spirit to overcome the challenges he's encountered. He gives a lot of credit for his success to his Cambridge Network host family, "They treat me like their biological son, I always call them Mom and Dad and they make me feel that this is my home in the United States."
—
Click here to see last month's Student Spotlight!
For students interested in Cambridge Network, please click the "Contact Us" button or follow this link.
For schools interested in Cambridge Network and our services, please submit an inquiry form